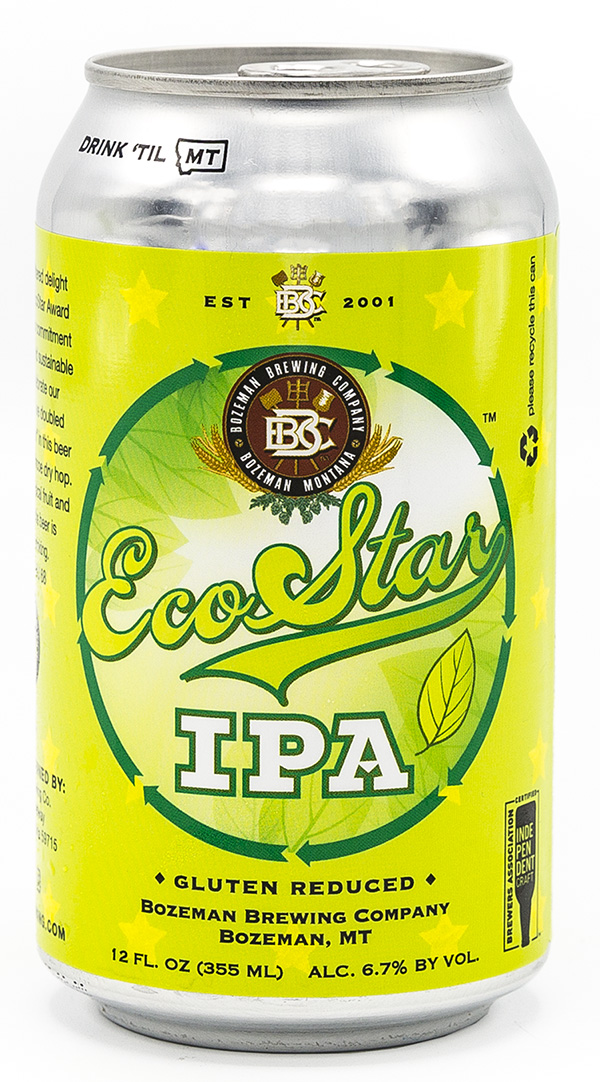 Style: American Style India Pale Ale
This IPA is an unfiltered delight named after the EcoStar Award we received for our commitment to environmental and sustainable practices. To celebrate our "green" brewery, we doubled down on the "green" in this beer by doubling the Simcoe dry hop. With abundant tropical fruit and citrus flavors, this beer is ripe for the drinking.
This beer contains a product called Clarity-Ferm, an enzyme that chops up the gluten proteins present in beer so that people with sensitivities to gluten do not react adversely. In the end it produces a beer that tests at less than 10 ppm, according to White Labs.
*This product is not gluten free, only GLUTEN REDUCED*
 Starting Gravity
14.6° Plato
 Finishing Gravity
2.5° Plato