the TEAM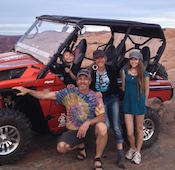 Todd Scott & Lisa Danzl Scott
Founders/Owners
Todd and Lisa met when they were both working in Yellowstone National Park in 1986. Together they journeyed to the Tahoe where, in an attempt to live off the land, Todd began home brewing, eventually working as a brew master in the Napa Valley while attending School at UC Davis. Yearning for the good life back in Montana, Todd and Lisa moved to Bozeman where he worked as the head brewer for Spanish Peaks for 10 years. Todd and Lisa opened Bozeman Brewing in 2001, and the rest is beer-making history in the making.
---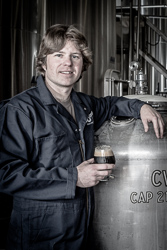 Bill Hyland
Head Brewer
Bill grew up in Arlington, Massachusetts and made his way to Bozeman in search of wide-open spaces and fewer faces, loving life in a ski town that also has a bit of culture. When he's not coming up with the latest BBC concoctions, he can be found skiing, snowboarding and playing guitar..
Bill's favorite BBC brew? Hopzone. It's a recipe he worked on since his early home brew days, and has evolved over time to be his ultimate IPA.
---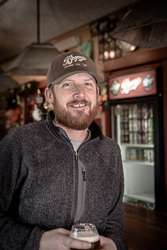 Tucker Kalberg
General Manager
Tucker grew up in Billings, Montana and was drawn to Bozeman area for the outdoors, friends, and school, where he got a degree in Business Management. When he's not skiing, golfing, traveling, fishing, camping, hanging with friends, or drinking good beer, he can be found crunching numbers and orchestrating the production schedule.
Tucker's favorite BBC brew? Montana Common, which he calls "A unique, yet extremely drinkable brew that you can't get from many other craft breweries."
---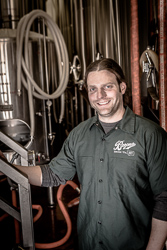 Ryan Beal
Brewer/Cellarman
Ryan grew up in Richmond, Virginia and was drawn to Bozeman because he couldn't find any place better than southwest Montana throughout the U.S. and Canada. He made the mistake of beginning his professional career as an IT security consultant for a large company, but quickly found out that biking, hiking, hunting, playing guitar/mandolin and homebrewing in Montana is way more fun.
Ryan's favorite BBC brew? Gallatin Pale Ale, which he says, "Is an easy drinking, balanced beer with lots of great hop character."
---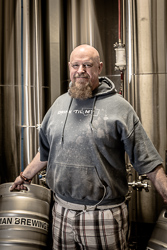 Bruce Bruck
Cellarman
Bruce grew up in Helena, Montana and was drawn to Bozeman for its beauty and to further his education at Montana State. His first foray in the craft brewing industry was with Flathead Lake Brewing in Woods Bay, as well he had a stint slinging suds in Helena for a local distributor. When he's not filtering the latest BBC brew, you'll find him hanging with his 16 year old son or hiking around Hyalite Canyon.
Bruce's favorite BBC brew? Java Stout, which he says, "Has a great malt character, backed with a little coffee bitterness which adds so much to the stout."
---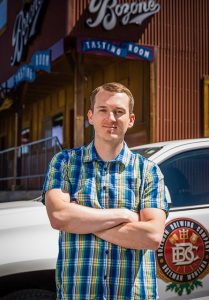 Mark Bergstrom
Sales Rep.
Mark grew up in Littleton, CO by the way of Reno, NV and Houston, TX. He came to Bozeman because his wife got relocated to the Bozeman REI and they couldn't imagine a better place for riding bikes, snowboarding and climbing. When he's not out selling the latest and greatest from BBC, one could find him flipping through his 2000+ comic book collection.
Mark's favorite BBC brew? After much deliberation, the N. Broadway Black IPA because, "It's a wonderful balance of roasty and hoppy in my favorite style of beer."
---
Jonathan Szajnuk
Tasting Room Manager
Jon grew up in Kansas City, Missouri and was drawn to Bozeman because of the mountains, lifestyle and amazing beer. When he is not keeping up the tasting room, he is most likely trying new delicious beers and talking about them. He also enjoys gardening, camping and hiking with his wife and dog.
Jon's favorite BBC brew? The N. Broadway Black IPA because, "It combines all of the malt richness of a dark beer with the crisp hop bite of an IPA."
---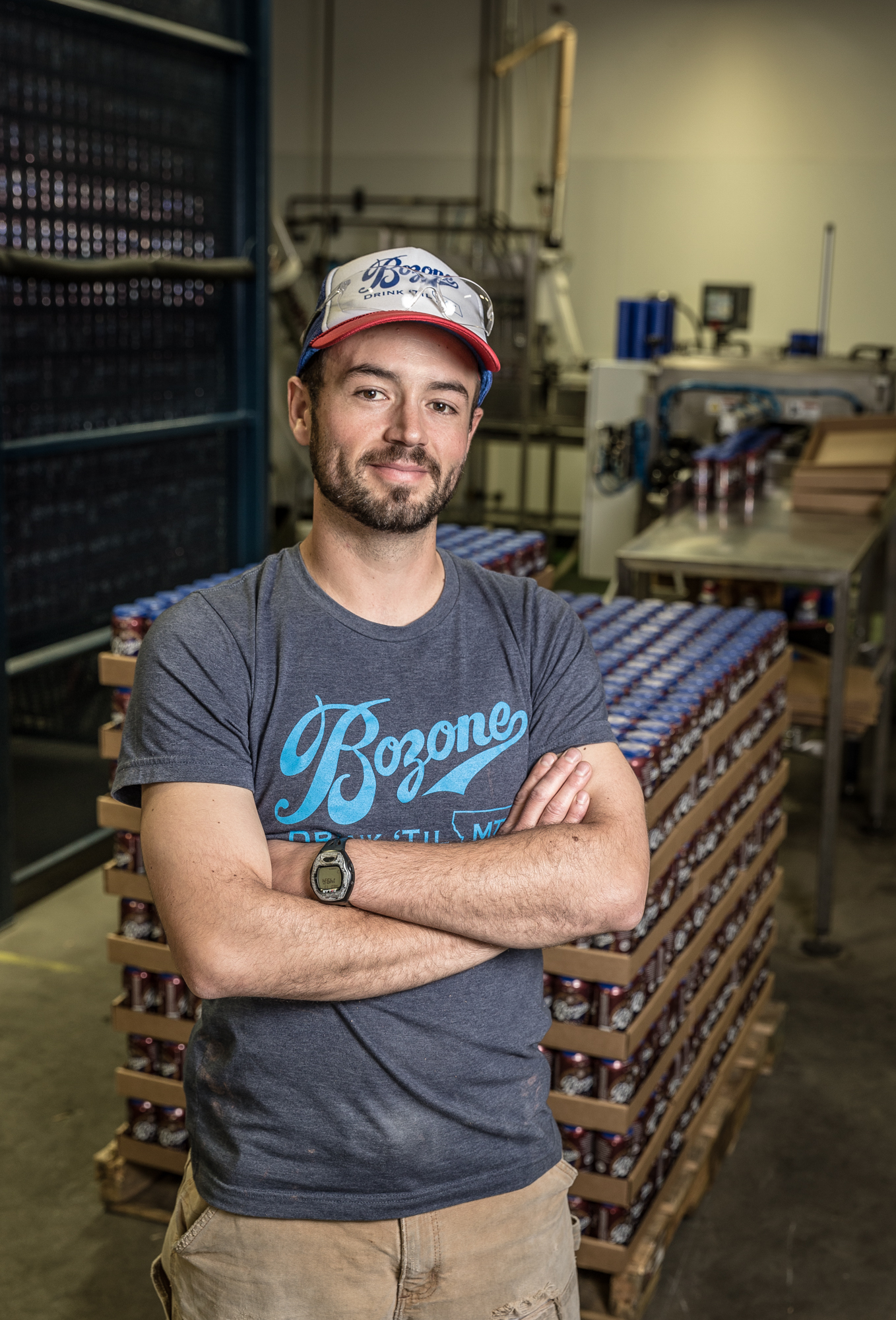 Cale Hofferber
Brewer/Cellarman
Cale grew up in Bozeman, MT and was drawn back to Bozeman because 4 years away was long enough. He got his start at Double Mountain Brewing and Taproom, then furthered his professional experience at one of Portland's best breweries, Gigantic Brewing Co., while his wife finished her masters degree in Acupuncture and East Asian medicine. When he's not being the jack of all trades around the brewery, you'll find him trail running, drinking beer, fishing, hanging with friends and family.
Cale's favorite BBC brew? "It's always changing, that's the reason I love working at the Bozone; there's always something new and innovative flowing from the taps!"
---
Dan Singer
Quality Manager/Cellarman
Dan grew up in Cody, WY and was drawn to Bozeman because of the mountains, culture and friends already residing in the Gallatin Valley. When he's not testing beer in his lab or leading a sensory panel, you'll find Dan playing his bass, skiing, hiking, camping and gardening.
Dan's favorite BBC brew? Depends on the season, but today its the Gallatin Pale Ale, which he says, "Is well balanced and hoppy with a crisp finish."