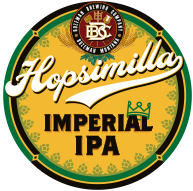 Hopsimilla Imperial IPA
SPECIFICATIONS:
ABV 8.6% IBU 100+ Starting Gravity 19° Plato Finishing Gravity 3.4° Plato


Hopsimilla Imperial IPA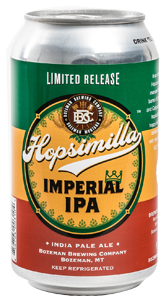 In an attempt to out-hop Hopzone, we've created a monster, Hopsimilla Imperial IPA. An absurd amount (over 5 pounds per barrel) of Eureka, Mosaic, Calypso and Citra creates a nectarous tropical fruit aroma with a hoppy bite. Your chronic hop addiction will be satisfied with this high Hop-tane beer. Cheers!
Style:American Style Imperial India Pale Ale
Pair:Smoked beef brisket, grilled lamb; Southern chicken-fried steak. Cheese: Sharp and rich American artisanal blue. Dessert: Very sweet desserts like carrot cake, caramel cheesecake or crème brulee.