We will provide updates through this evolving situation
Friday, May 1
As the stay-at-home order lifts and businesses begin to reopen, we are taking a cautious approach to reopening the tasting room. We will NOT be opening our tasting room for pint sales on Monday, May 4th. We have made this decision with the safety of both staff and patrons in mind. Our small space is not conducive to maintaining proper capacity restrictions and physical distancing mandated by both the state and city-county health departments. We are looking into all options as to how and when to open in a manner that works best for us to facilitate distancing and sanitization while providing an inviting atmosphere.
What we have decided to do is expand our curbside pickup hours! Starting Monday, May 4, you can place your orders online or call 406.585.9142 and pickup curbside seven days a week, noon-7pm. As many of us return to a more regular schedule, we want to make sure you can still swing by and grab your beer after work or while you are out and about over the weekend. After all, what's a weekend without a 6-pack of your favorite cold ones?
From the bottom of our hearts, we want to thank you again for your ongoing support through these challenging times. We cannot express our gratitude enough to this community. Thank you and stay well!
Air cheers from all of us,
The BBC Family
---
Tuesday, April 7
Governor Bullock extended the current "Stay at Home" order to April 24, 2020.
We continue to facilitate all your beer needs via our call in, credit card and curbside pickup program!  Stay safe, be strong and good health to you all.
---
Thursday, March 26
At today's meeting of the Gallatin City-County Board of Health, the board adopted amendments to the emergency rule that was created on March 18, 2020 and approved extending the rule to April 17, 2020.
---
Tuesday, March 24
Call in, credit card and curbside pickup is now available for double pint cans, new growlers, 6 packs, bottles and kegs!  Click here for all the details. We are not refilling personal growlers or servicing walk in customers at this time.
Governor Bullock extended current restrictions placed on bars, brew pubs, casinos, and restaurants to April 10, 2020.
---
Monday, March 16
Effective immediately, we have made the difficult decision to shut our tasting room down until further notice in response to the developing COVID-19 situation. Together with our friends at MAP Brewing, Outlaw Brewing, Union Hall Brewery, and Bozeman Spirits Distillery, we have made this group decision to do our part to promote social distancing in our community and ultimately decrease the spread of this virus. We think this is the best decision moving forward for our staff, patrons, and community as a whole. Once this proverbial dust settles, we look forward to sharing a pint with you all again.
For those of us with cans and/or bottles on the shelves, we appreciate your continued support through these challenging times. We hope that you continue to buy local and support us and our neighbors throughout the Gallatin Valley.
From all of us,
Cheers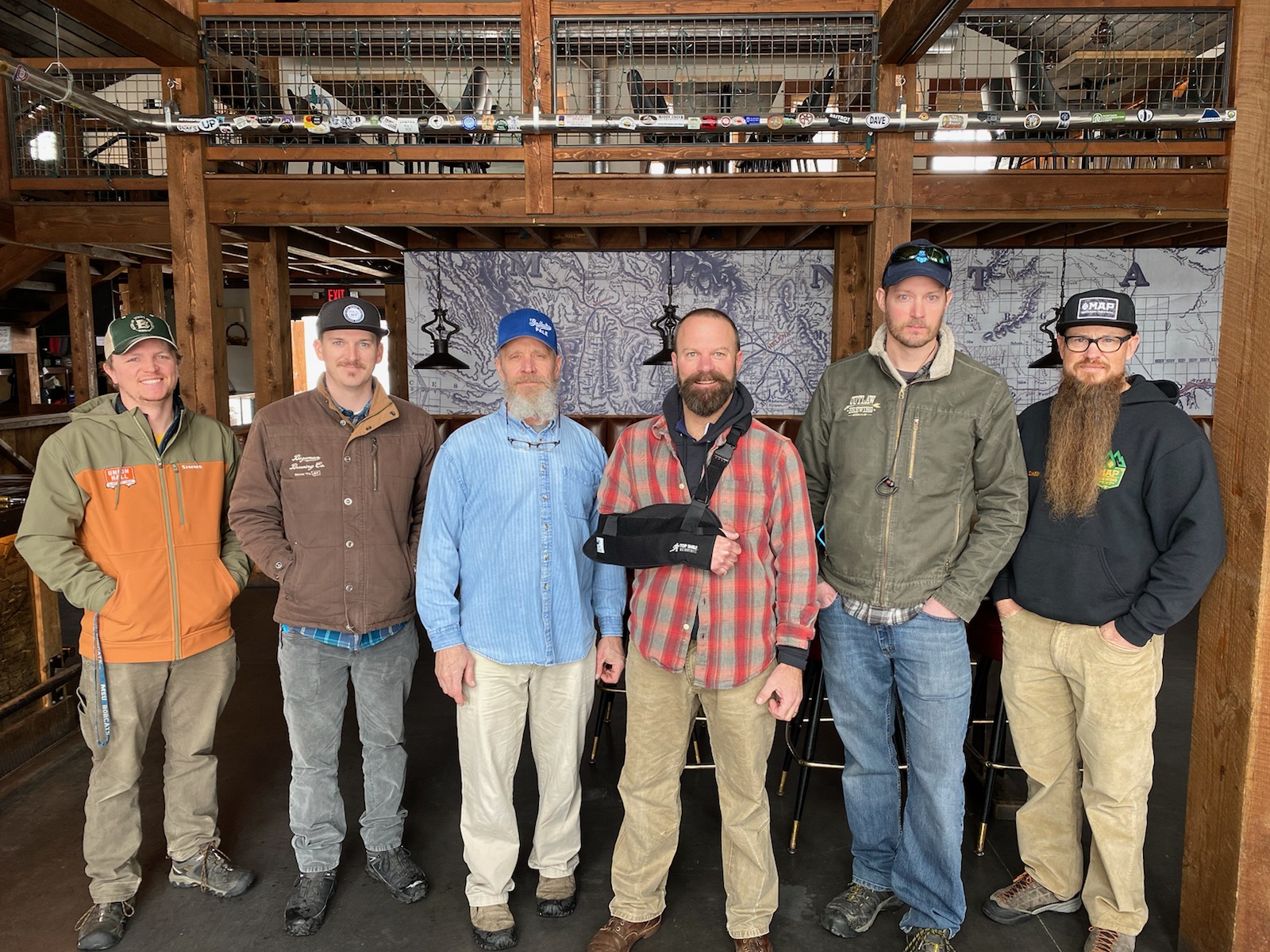 ---
Friday, March 13
Due to current events in regard to the COVID-19 virus, we would like to assure our patrons and the Bozeman community that we are addressing the situation with a solemn seriousness and proactive measures. In order to protect the entire Bozone family, whether patron or staff, we are implementing additional cleaning and sterilization protocols in our tasting room. Stringent sterilization of highly contacted surfaces, such as doorknobs, tables, and light switches, will be done on a regular basis. As always, we are asking our employees to wash their hands often. We have a strict policy of employees remaining home if any symptom is experienced. Although we love our patrons and seeing you all at the tasting room, we kindly ask that you also remain home if you are experiencing symptoms.
Please help us keep our community safe.
We will continue to stay informed and respond to the situation in a way that will best protect everyone. Our highest priority is the wellbeing of both staff and patrons. As the situation develops we will reassess and communicate changes that may arise.